Alright, you've been trying to visit Russia and St.Petersburg for a while, but have difficulty navigating the complex Russian visa process. That's ok because we have good news for you. Russia just updated its visa policies so you can get a visa specifically for St.Petersburg. Excited? So are we!!! You can learn more about the process and how you can travel to Russia below.
Open to citizens of 53 countries, including India, Malaysia, Mexico, Saudi Arabia, among others, the eVisa program will be extended to all other parts of the country by 2021. You can check if your country is eligible using this widget we created especially for you!
---
How to Apply For eVisa
Here's a detailed step-wise process that will help when you visit Russia:
Visit the website of The Ministry of Foreign Affairs of the Russian Federation Consular Department for your eVisa application.
Select your nationality and the region of the country you want to visit (Saint Petersburg and Leningrad Oblast in this case).
Complete application form: first name, surname, and date of birth exactly as it is on your passport.
Every minor child has to have a separate eVisa application.
What You Must Have
A valid passport. It should be valid for at least six months and should have space for stamps.
Medical insurance that is valid in Russia during the period of your stay.
A valid e-mail address for processing.
A digital color photograph of you that needs to be uploaded with the application matching the requirements.
What You Need to Know
The eVisa is issued free of cost.
It is valid only for air, naval, automobile, and pedestrian checkpoints. For security reasons, train checkpoints are not included.
The eVisa is a single entry visa, valid for 30 calendar days from the date of issuance. You can stay in Russia with this eVisa only for a total of eight calendar days. However, every day is counted from the midnight, so even if you enter in the evening (which means you cannot stay for 24 hours x 8 days), you have to exit by 11:59 pm of Day 8).
The categories for which the eVisa can be issued are ordinary business, ordinary tourist, and humanitarian visa.
You can apply for the visa anywhere between 20 and 4 days before your arrival.
Usually, the visa is processed in four days. About 2% of the visas to Russia are rejected.
No special documents like invitations, hotel booking vouchers, etc. are needed to be attached.
Make sure to keep track of your Application ID, incase of any issues.
Some Amazing Things to Do in St. Petersburg
St. Petersburg is an important port and a historical and cultural hub that was once the capital of the Russian empire for two centuries. It is a city frequented by people traveling for work and leisure both. It's known for its architectural magnificence and for its many waterways that are an important transportation route within the city.

This scenic port city has some memorable things to do while you are there. Here are three interesting suggestions:
Hear the cannon shot at Peter and Paul Cathedral: The Peter and Paul Cathedral was the original citadel of the Romanov dynasty. It is built on an island on Neva River and is a great start to explore the city's culture. Many Russian emperors were buried here. Every day at noon, a blank cannon shot is fired in line with the tradition of the old days. A custom that began during the reign of Peter the Great, the cannon shot was fired to mark the risk of flood or to communicate that a work shift had begun or had ended. The cannon is located at Naryshkin Bastion.
Explore the quirky Kunstkamera Museum: The Kunstkamera Museum will be one of the weirdest museums you have ever visited. This odd but fascinating museum is not for the faint-hearted. Housed inside the Museum of Anthropology and Ethnography, it was established by Peter the Great. That's where its interesting history begins. Centuries ago, people believed that any disability that a person had was a result of supernatural power. This museum was a way to introduce science in people's minds and make them aware of the reality. Look at interesting artifacts from history like the huge Globe of Gottdorf and take a peek into Russia's extraordinary culture.
Watch a Russian ballet at the Mariinsky theatre: A beautiful theatre that was built in 1860, a ballet put together by the Mariinsky Ballet (Kirov Ballet) company is a must-watch. Ballets like Swan Lake, Le Corsaire, Giselle among others are famous across the globe.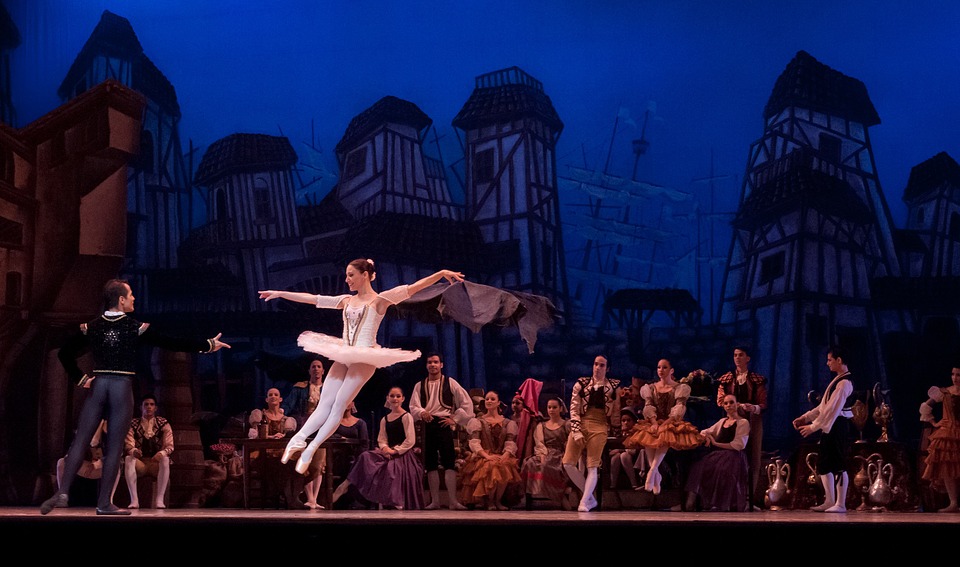 St. Petersburg has something to offer for every traveler who wants to explore its culture and history - it is a city worth exploring through its riverways. We hope the option of this eVisa helps you in your plans to travel through this beautiful city!
---
Our mission at Try Indigo is to increase the transparency and ease of international travel. Learn more about us and all the information you need to know before making your international trip on our website at tryindigo.com!